If you've noticed that your loved one has a collection of strange objects that they say is for tobacco use only, you might have stumbled onto their drug paraphernalia. Surprisingly, paraphernalia is often easy for people to get. In fact, many types of drug paraphernalia now look like common household items.
If you are concerned about somebody you know being in possession of drug paraphernalia, this guide is here to walk you through what to look for, the next steps to take after finding paraphernalia, and treatment options that can help your loved one heal from a drug addiction.
Why Do People Use Drug Paraphernalia?
Simply put, drug paraphernalia are objects that are made and used for the purpose of injecting, inhaling, or snorting drugs. A lot of paraphernalia is branded as a way to consume tobacco, which is why stores can legally sell it. Pipes, e-cigarettes, vapes, and hookahs are readily available at places called head shops, but the dangers go way beyond just tobacco consumption when people use this paraphernalia for illegal drug use.
For people who struggle with drug addiction, owning drug paraphernalia can be a huge warning sign, even if they say it is only for tobacco use. Not only does paraphernalia make it easy to use drugs, but a lot of types of paraphernalia are indistinguishable from common objects you would use every day. 
This means that people can take apart pens, markers, lipstick containers, and more to create homemade paraphernalia. What's most alarming about this is that a lot of drug paraphernalia can be discreetly used anywhere: at home, in a car, at work, etc. Marijuana paraphernalia, for example, can look just like regular cigarettes or vapes.
---
Take your first step towards recovery.
---
But it's important to know that there are serious legal consequences that come with the possession of drug paraphernalia. Drug use in any capacity, of course, is also incredibly dangerous and can even be life threatening. Additionally, if your loved one owns paraphernalia, it could be a sign of something bigger, including mental health issues and drug addiction.
So, if you've noticed your loved one carrying around something that you suspect might be paraphernalia but you aren't quite sure, looking at drug paraphernalia pictures and familiarizing yourself with the types of paraphernalia can give you a head start on evaluating their risk for drug use, addiction, and potential mental health crises.
What Are the Types of Drug Paraphernalia?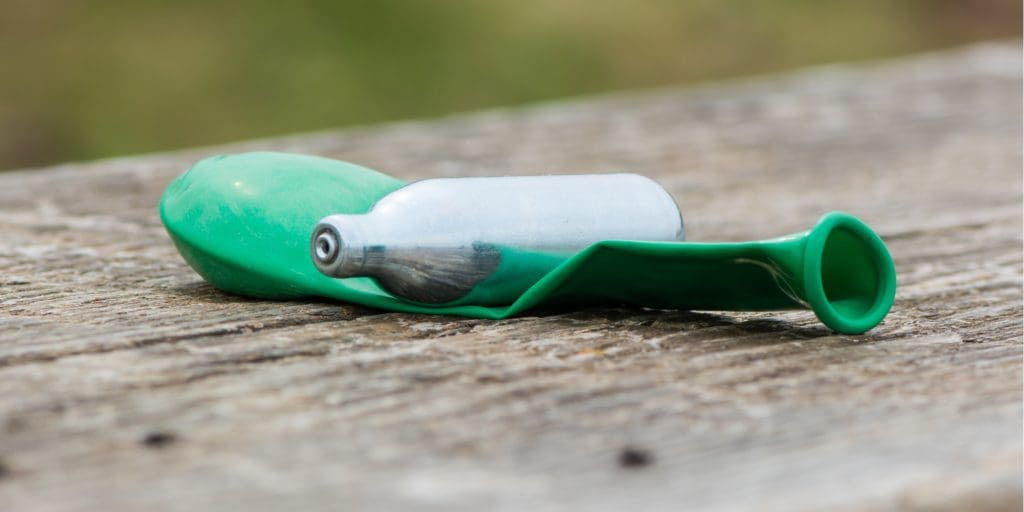 Even though the possession of drug equipment is illegal, many people depend on these tools when they are struggling with addiction. There are many different types of paraphernalia, including:
Bags—

Anything that is used to store drugs is considered paraphernalia. This includes plastic baggies, paper bags, makeup bags, and more.

Spoons—

These are commonly used as heroin and cocaine paraphernalia. Note that a drug spoon is often smaller than the type of utensil you would use to eat with.

Drug pipes—

Any type of pipe can be used to smoke or inhale illegal substances, including marijuana and cocaine.

Homemade paraphernalia—

Household objects like straws, compact mirrors, hollowed out writing instruments, razor blades, tin foil, and face masks can be used to hide, store, and use varying types of drugs.
Ultimately, if somebody that you care about has any of these items, it doesn't guarantee that they are struggling with a drug addiction. There are many other signs of addiction to be aware of, especially if you've found paraphernalia. Indications of addiction might look like:
Carrying around drug paraphernalia

Changes in mood and behavior

Worsening

mental health symptoms

Turning to drugs or alcohol in times of stress

Feeling withdrawal symptoms when not using
If any of the signs listed above look familiar, the best thing to do would be to contact a treatment facility that specializes in addiction and mental health recovery.
What Are the Next Steps?
Luckily, Ridgeview Hospital is a treatment facility located in Ohio that is specially made to help you and your loved one heal from the struggles of addiction. At Ridgeview, you will have the opportunity to learn how to cope with life stressors in a safe, calm environment. 
In addition to our dual diagnosis treatment that addresses both addiction and mental health concerns, the treatment options you'll have at Ridgewood are made so that you can achieve your mental health, physical health, and social life goals. You will have access to:
Psychological assessments

Psychiatric evaluations

Activity and exercise programs

Group therapy

Twelve-step groups

Process groups
It might seem easy and even tempting to own paraphernalia but the truth is that these objects only make it more challenging to stay away from substances that could significantly impact your wellbeing. In treatment, not only will you have the chance to heal from the struggles of addiction, but at Ridgeview you will also learn valuable skills to help you stay away from drug paraphernalia and the urges to turn back to old habits. 
If you would like to learn more about the dangers of drug paraphernalia and addiction as well as how you can find a healthier, happier lifestyle, please give us a call at 419-968-2950 or submit a confidential contact form to hear back from our admission specialists soon.
Finding out that your loved one is in possession of drug paraphernalia can be shocking and even frightening. After all, owning paraphernalia is a warning sign for drug addiction. The first thing you should do if you find drug paraphernalia is to speak to a mental health professional at a recovery facility who can help you to understand if your loved one might be suffering from addiction. From there, you will be able to learn about treatment options and find hope that your loved one will soon recover from this deadly disorder.
Household objects like hollowed out pens are frequently used as drug paraphernalia. Taking pens apart is just one way to inhale certain substances such as marijuana, meth, and cocaine. Of course, this makes it more challenging to identify if your loved one is using drugs.
The criminal offenses for possession of drug paraphernalia vary by state. In Ohio, if you own, use, or sell paraphernalia, you can be charged with a misdemeanor. This charge often results in a hefty fee that you would need to pay, as well as the threat of losing your driver's license.
At surface level, "paraphernalia" simply refers to specific equipment that is required to participate in different activities. However, drug paraphernalia is unique to objects that are used for drug consumption either by snorting, injecting, or inhaling.