Anxiety is a mental illness characterized by extreme worry regarding everyday scenarios. In fact, it's one of the most common mental disorders in the U.S., affecting around 40 million adults ages 18 and older every year. If you are one of the many individuals experiencing mental and physical effects caused by intense, chronic stress, it might be time to consider an inpatient anxiety treatment center.
Below, we'll go over some of the common signs of anxiety, as well as what treatment options are available. Remember, mental health issues can negatively impact your overall well-being if left untreated. Therefore, it is crucial to seek the help of an inpatient anxiety treatment center as soon as you notice new or worsening symptoms.
Do I Need Inpatient Anxiety Treatment?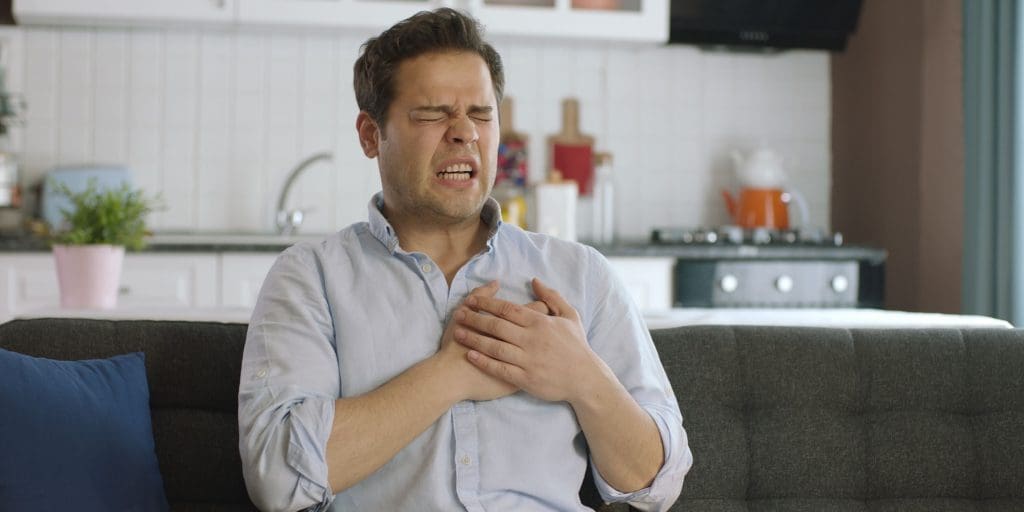 It's not uncommon to experience periods of high stress due to ordinary, unavoidable life factors like an approaching work deadline, a cross-country move, or giving a speech at a wedding. However, if your anxiety persists beyond normal, average concerns and you find yourself struggling to function, an inpatient anxiety treatment center can help.
Furthermore, the right inpatient anxiety treatment center can help you relieve any symptoms you might experience as a result of your anxiety.
Some common symptoms of anxiety include:
---
Take your first step towards recovery.
---
Feeling anxious or agitated
Feeling approaching danger or panic
An increased heart rate
Fast breathing
Sweating
Trembling
Lightheadedness
Chest pain
Feeling tired or weak
Difficulty concentrating
Difficulty sleeping
Gastrointestinal problems
Difficulty controlling worry
A desire to avoid things that trigger anxiety
Additionally, someone with an anxiety disorder may experience panic attacks. These can happen when a person suddenly feels a spike in their anxiety symptoms. And due to some of the symptoms listed above, like rapid heartbeat, fast breathing, sweating, and chest pain, a person may even confuse a panic attack for a heart attack.
While panic attacks aren't life-threatening, they can significantly disrupt your ability to function.
If you're still not sure that a behavioral hospital is right for you, consider asking yourself the following questions:
What's the frequency of my anxiety symptoms?
To what extent does anxiety disrupt my daily activities?
Am I struggling to cope with the stress of anxiety on my own?
Do my feelings of anxiety cause me to feel exhausted, defeated, and generally unhappy?
Do I avoid certain situations because of my fear?
If you answered "often" or "yes" to the above questions, an inpatient anxiety treatment center can help you learn to manage the symptoms of your mental illness.
What Are the Benefits of Inpatient Anxiety Treatment?
Deciding to check into an inpatient anxiety treatment rehab center is difficult, but it could be precisely what you need. Inpatient treatment programs are suitable for individuals with mental health issues ranging from mild to severe, so you don't have to wait until things are at their worst to seek help for an anxiety disorder.
Additionally, receiving treatment at a mental health rehabilitation clinic has numerous benefits. During your stay, you will have the opportunity to address and work through difficult emotions and experiences with the support of medical professionals, including nurses, psychiatrists, and therapists. Through this process, you will learn coping strategies and techniques to help you lead a fulfilling and productive life despite your disorder.
The adult psychiatric program at Ridgeview Behavioral Hospital is tailored to meet each patient's unique needs while also providing comprehensive treatment for a range of mental health issues. Furthermore, our program is designed to provide expert assessment, diagnosis, stabilization, and evidence-based treatment for adults with mental health issues who could benefit from inpatient hospitalization.
Ridgeview Behavioral Hospital is here to help you manage and reduce symptoms of emotional distress. Our dedicated staff will work closely with you to develop a personalized treatment plan that meets your specific needs and helps you reclaim control of your life.
Our adult mental health program offers the following:
Individualized and group therapy sessions
24-hour nursing care
Psychiatric and crisis management
Fitness programs
Board-certified physicians, psychiatrists, and therapists
Discharge planning
Treatment Options for Anxiety Disorders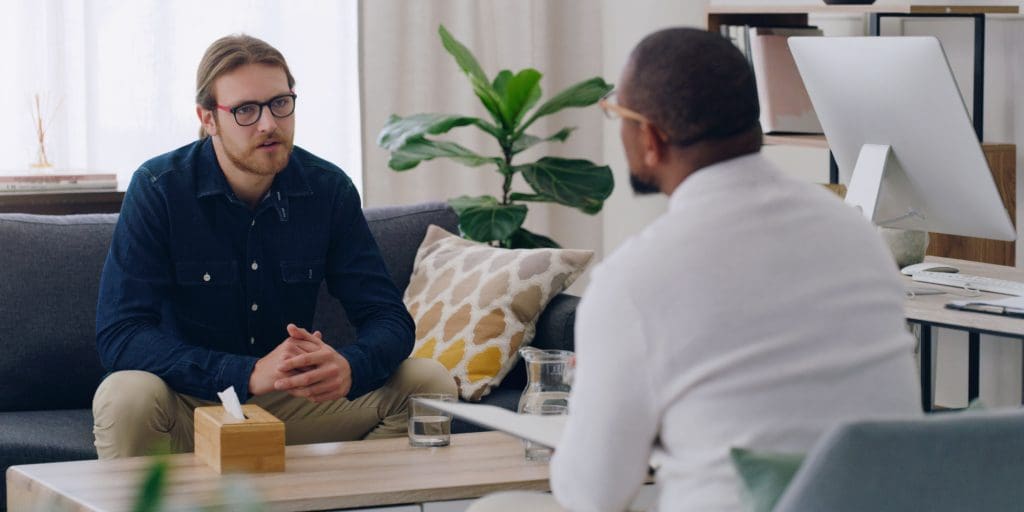 Although a cure for anxiety and other psychiatric disorders has not yet been found, there are still ways to manage and reduce anxiety symptoms. While medical professionals continue to search for more effective treatments and potential cures, it is possible to find relief through professional inpatient anxiety treatment.
Some of the evidence-based treatment options for anxiety disorders include:
Psychiatric evaluations
Anti-anxiety medications
Cognitive behavioral therapy (CBT)
Physical fitness
Group therapy
Exposure therapy
Proactive discharge planning
Ridgeview Behavioral Hospital's inpatient psychiatric program offers a range of treatment activities as part of a cohesive care plan for patients. Our program is available to adults over 18 seeking support in managing and overcoming mental illness. Our comprehensive treatment plans are designed to provide the necessary support and resources to help patients achieve lasting recovery. So, whether you have battled anxiety for years or just started feeling anxious, we can help you find the path back to normal through our inpatient anxiety treatment program.
Treat Anxiety at Ridgeview Behavioral Hospital
If you are having a difficult time managing your anxiety and are struggling with frequent debilitating panic attacks, it's time to contact an inpatient anxiety treatment center. At Ridgeview Behavioral Hospital, our mental health treatment center in Middle Point, Ohio, is dedicated to helping people with anxiety disorders and other mental illnesses.
While at our mental health treatment center, we will provide you with the tools and skills you need to manage your anxiety even after you leave our location. The inpatient mental health program at Ridgeview Behavioral Hospital is designed to help you address your mental illness and establish a strong foundation for long-term recovery. From the moment you arrive, our team will work with you to create a plan to help you maintain your recovery for life.
For more information, call our admissions team at 419-968-2950 or submit a confidential contact form online.