Everyone, but especially mental health centers in Ohio, will remember the Capitol riots that took place on January 6, 2021. Seeing violence at the Capitol has left a lasting impression on many Americans, and it has resulted in a lot of stress nationwide.
The images from the Capitol riots, in addition to what it could mean for democracy, have caused a lot of harm to Americans who are already struggling with a pandemic that has claimed hundreds of thousands of lives. Watching violence like that unfold can be disturbing, and it may even be a traumatizing event that leads to long-term mental health concerns.
There are undoubtedly going to be lasting consequences, both politically and for Americans personally as we attempt to heal such a divided nation. Mental health centers in Ohio, like Ridgeview Hospital, are standing by to help with mental health programs and services, and so are exciting new mental health services in Ohio. Read on for more information!
How Politics Can Affect Mental Health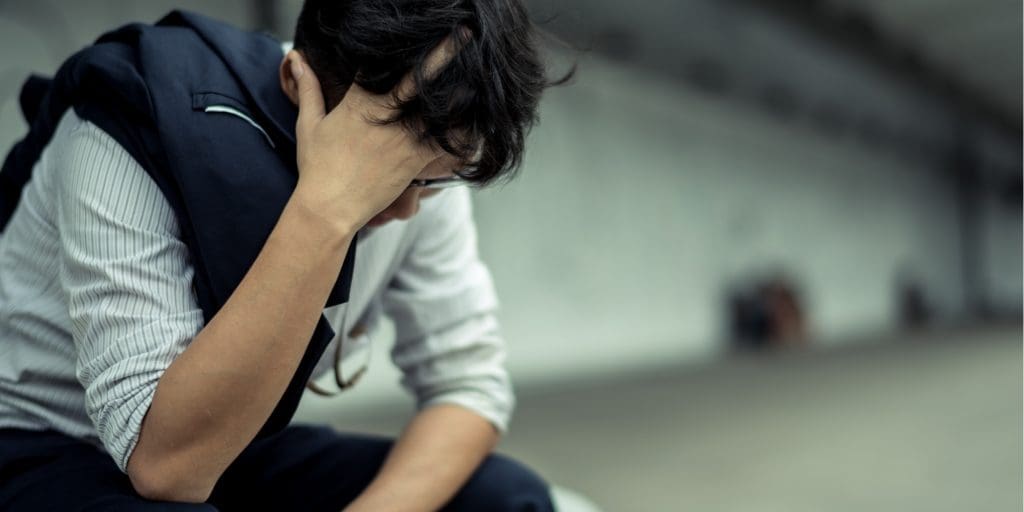 There's no doubt that the Capitol riots have affected the mental health of many American citizens, but the mental health crisis we're facing is much bigger than a single day. With all of the stress of recent events, major depression is on the rise. Even more troubling, as a result of this increase, suicides are up 45 percent in Ohio. It's the fourth leading cause of death for adults between the ages of 35 to 54.
Another major contributing factor is the broader impact of politics, of which the Capitol riots were only a symptom of a larger issue. Political extremism keeps a lot of people awake at night, with nearly two out of five Americans saying politics is stressing them out. One in five have experienced sleepless nights or the loss of friendships over political concerns.
---
Take your first step towards recovery.
---
Hotline Workers in Ohio Working Through Politically Related Calls
As a result of the Capitol riots and the political climate, hotline workers in Ohio expect to continue seeing an increase in mental health calls in the coming weeks, months, and even years.
For many people, seeing violence at the Capital felt deeply personal. In some cases, watching the events at the Capital may even be traumatic. It's easy to say, "But I wasn't there," or, "I was never in danger," but trauma can happen even if you are never in immediate danger. If someone or something you care about is in danger, that can be a traumatizing experience, and there is no shame in seeking mental health support to address that trauma.
Professional Help Is for Everyone
If you need help with stress or anxiety as a result of unrest, that's completely normal. Mental health issues as a result of the riots or politics in general can cause a lot of problems in your life if they aren't addressed. You may find it difficult to go to work or school, and you may discover you don't enjoy doing things you once loved. In some circumstances, you may turn to drugs or alcohol to cope, which can make things even worse.
Mental health centers in Ohio are here to help, regardless of your political affiliation. If the riots are causing you to lose sleep at night, or if politics is the reason why you find yourself drinking to excess, contact Ridgeview Hospital at 419-968-2950 or fill out our online form. Through our adult psychiatric program and co-occurring substance use program, we can help you get back to living your life on your terms.
Experiencing stress can increase the risk of developing anxiety and depression, as well as substance abuse problems. Long-term stress can activate the immune response, which can negatively affect how the brain functions, while short-term stress can lead to flashbacks or nightmares associated with PTSD.
Mental health becomes a problem when it interferes negatively with your everyday life. If you have trouble with your relationships, if you're struggling at work, or if you turn to drugs or alcohol to cope, you could have a problem.
A mental illness is associated with recurring distress and difficulty functioning in daily life. Common mental illnesses include depression, anxiety, and post-traumatic stress disorder (PTSD).
Mental health, as defined by the World Health Organization, is, "a state of well-being in which the individual realizes his or her own abilities, can cope with the normal stresses of life, can work productively and fruitfully, and is able to make a contribution to his or her community."