Mental health is at the forefront of concerns in 2020 as the impact of the coronavirus continues to overwhelm communities on a global scale. During a time when stressors are at an all-time high, mental health services worldwide are suffering from interruptions in both funding and services due to implications caused by COVID-19.  
The Ohio mental health landscape is no different as residents struggle to grasp unemployment, health concerns, and immense emotional distress. Most troubling about the excessive stressors experienced by Ohioans is the impact on mental health and resulting suicides. 
Contributors to Suicide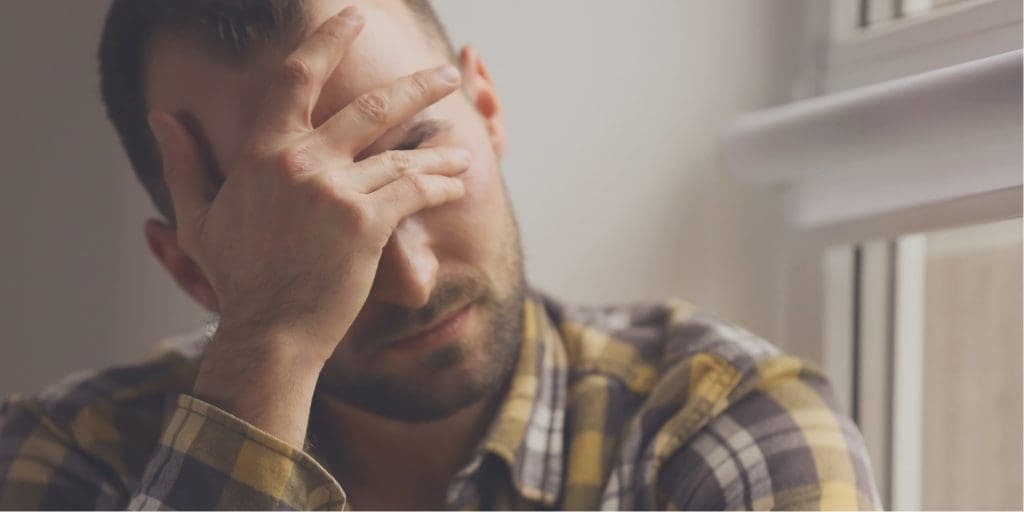 Suicide is a significant issue in the United States, and it affects every every race, gender, and socioeconomic class. Suicide ranks 10th in causes of death in the U.S. (11th in Ohio), a position that jumps to fourth for ages 35-54 and second for ages 10-34.
Two major contributors to suicide in the U.S., and Ohio specifically, are mental health and substance abuse. Physical and emotional isolation or a lack of connectedness is also commonly cited for suicidal actions, which can be concerning when socially distancing is necessary for public health. However, even during the coronavirus, mental health treatment options are readily available.
Mental Health and Suicide
Suicide affects everyone, including healthy people. However, mental illness is a major precursor to suicide, whether it's a situational condition (e.g. stress or major life changes) or a diagnosed disorder (e.g. depression or bipolar disorder). In either case, suicide is usually a culmination of intertwined problems rather than a single condition. 
---
Take your first step towards recovery.
---
Despite the complex causes of suicide, the vast majority of people who die by suicide have experienced at least one mental health condition. Disorders that are commonly associated with an increased risk of suicide include the following:
1. Depression
Numerous studies have determined that emotional stress and depression are positively associated with suicide, and that many of those affected by depression are not getting the life-saving treatment that they need.
2. Bipolar Disorder
Sufferers of bipolar disorder are reportedly 10-30 times more likely to die by suicide. Specifically, 60 percent of individuals diagnosed with bipolar disorder attempt suicide at least once.
3. Post-Traumatic Stress Disorder (PTSD)
Those diagnosed with PTSD, or who have experienced trauma, are more likely to report suicidal ideation and attempts. Therapy for mental illness in these cases benefits the person by reducing suicide ideation. 
4. Schizophrenia
Schizophrenia is also positively associated with elevated suicide risk, although as seen with PTSD, treatment has been shown to reduce this risk significantly. 
5. Borderline Personality Disorder (BPD)
Suicide and suicidal ideation are regularly encountered in people with BPD, with up to 10 percent of people with this mental health condition committing suicide. Effective treatment for these cases is generally applied on a case-by-case basis to ensure that care is comprehensive and effective.
Access to treatment for mental illness can help people struggling with desires to self-harm. For this reason, it's crucial that individuals do not let the coronavirus pandemic stop them from accessing mental health treatments.
Substance Abuse and Suicide
Substance abuse is second to only depression when considering causes of suicide. Among individuals without a diagnosed mental illness, those with substance abuse issues are more than six times as likely to attempt suicide. When combining mental illness with co-occurring mental health issues, each issue is worsened by the other. In these cases, treatment at a mental health or addiction treatment facility that is equipped with programs that recognize dual diagnosis or co-occurring disorders is the gold standard of care. By treating both issues as a whole, these programs open the door to long-term recovery.
Other prominent risk factors of suicide include: 
Access to firearms

Trauma (survivor's guilt, childhood neglect, domestic violence, etc.)

Family history of suicide or mental illness
Ultimately, mental health treatment is an effective way to prevent suicide. To improve Ohio's mental health and suicide statistics, mental health care is essential.
Ohio Suicides Expose Existing Mental Health Crisis
In 2018, nearly half of the counties in Ohio (42 percent) witnessed suicide rates above the national average of 14 per 100,000 population. Many of these counties were in rural Ohio, specifically in areas with limited behavioral health care access. 
Statewide, Ohio suicides increased 45 percent from 2007-2018 (56 percent for ages 10-24) according to a report distributed by the Ohio Department of Health.
That's nearly five Ohioan deaths each day due to suicide in pre-pandemic Ohio, a rate that will undoubtedly increase due to the ongoing coronavirus pandemic. While most of the victims were white men in the 45-64-year-old age range, an increase in suicide deaths from Ohio's youth aged 10-24 rose over 64 percent, and for the age range 10-14 specifically suicide was the leading cause of death. 
Over this 10-year span, the highest rates (15-24 deaths per 100,000) were found in southern and northeast Ohio. For the 2007-2018 time period, Van Wert County and northwest Ohio fared better with an average of 10-12 deaths per 100,000 population. When focusing on age-adjusted rates from 2014-2018, however, Paulding county in northwest Ohio had one of the highest rates at 18.1-24.1 suicides per 100,000 people. 
How to Recognize Suicidal Behavior
A 2020 CDC survey reported that rates of suicide ideation doubled in comparison to 2018 data from the same month. Interestingly, however, emergency visits from people with behavioral health issues decreased dramatically after stay-at-home orders were instated. This was likely due to public concern about contracting the coronavirus at a treatment center.
These statistics are alarming given the racial, political, and pandemic-related tensions that have resulted in a unique year in history that has likely challenged every American's mental state. Recognizing mental health stress and suicidal tendencies in yourself or others will contribute to understanding when crisis care is needed. 
Signals of suicide vary between individuals, but if you or someone you know experience any of the following symptoms on an ongoing basis, it may be time to seek help:
Despair or hopelessness

Prolonged sadness

Withdrawal from friends, family, or activities

Life crisis or trauma

Changes in appearance or personality

Threats of suicide
When It's Time for Mental Health Support
At Ridgeview Hospital, we are here for you and your loved ones throughout the turbulence of 2020 and beyond. Our accredited inpatient mental health facility in Ohio and both our adult psychiatric program and co-occurring substance use program have been able to operate with respect to coronavirus restrictions. 
If you are struggling with addiction or mental health issues, call our admissions specialists at 1-419-968-2950 or ask your questions online and we'll reach out with answers shortly. You deserve mental health care that keeps you safe and in control, and we're here and ready to help.
SOURCES
Czeisler MÉ , Lane RI, Petrosky E, et al. Mental Health, Substance Use, and Suicidal Ideation During the COVID-19 Pandemic — United States, June 24–30, 2020. MMWR Morb Mortal Wkly Rep 2020;69:1049–1057. DOI: http://dx.doi.org/10.15585/mmwr.mm6932a1external icon.
Hedegaard H., Curtin S.C.,  & Warner M. (2020). Increase in suicide mortality in the United States, 1999–2018. NCHS Data Brief, no 362. Hyattsville, MD: National Center for Health Statistics. https://www.cdc.gov/nchs/products/databriefs/db362.htm#:~:text=Data%20from%20the%20National%20Vital,year%20from%202006%20through%202018 
Mental Health & Addiction Advocacy Coalition, Ohio Alliance for Innovation in Population Health, Ohio University of Health Sciences & Professions, Ohio Voice for Suicide Prevention. (2019). Suicide in Ohio: Facts, Figures, and the Future. https://mhaadvocacy.org/wp-content/uploads/2020/05/Installment-1-Suicide-in-Ohio-Facts-Figures-and-the-Future.pdf