In the wake of the coronavirus pandemic, many people have reported struggling with mental health issues. In fact, so many people are dealing with COVID-related anxiety that the term Covid Anxiety Syndrome (CAS) has been created to describe this condition. It is important to know how to recognize and manage symptoms of Covid Anxiety Syndrome before other mental health disorders, like depression, develop.
The coronavirus pandemic has caused global stress that has had lasting effects. In fact, in a study based in the United Kingdom, approximately 20% of survey respondents reported struggling with coronavirus anxiety symptoms associated with CAS. In Ohio, many residents faced the same concerns as the state began to reopen last summer. Undoubtedly, the emergence of COVID variants have contributed to coronavirus-related anxiety worries.
Signs of Covid Anxiety Syndrome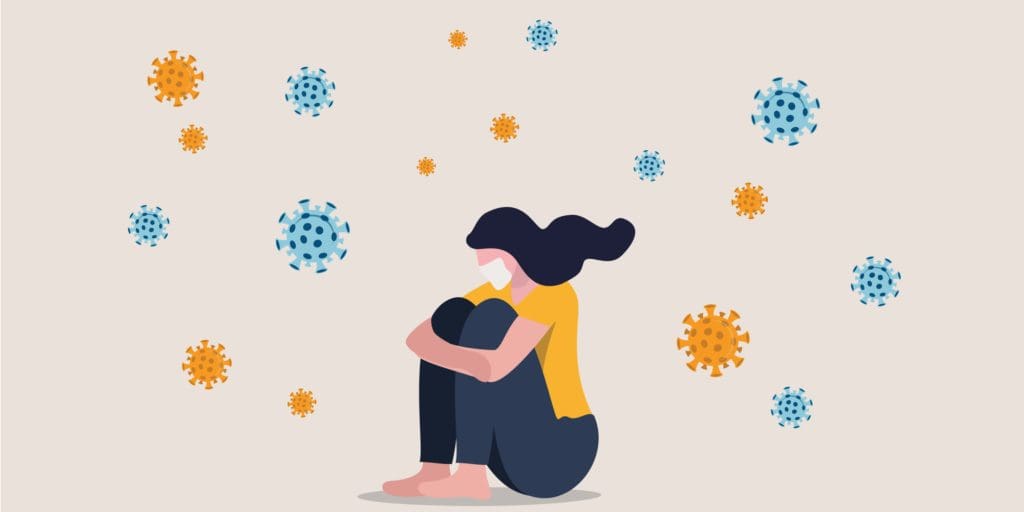 CAS is characterized by severe post-lockdown anxiety and fear of reintegrating back into "normal" life surrounded by people in public spaces. For example, the idea of riding public transportation may cause enough of a concern that the activity is avoided altogether.
Other signs of Covid Anxiety Syndrome include:
Inability to leave home due to fear of contracting COVID-19
Obsessive cleaning
Repeated hand washing
Continuously checking for coronavirus symptoms
Avoiding places with people or social gatherings
This type of mental health disorder relates to several other existing mental health conditions. These include anxiety disorder, post-traumatic stress disorder (PTSD), and obsessive-compulsive disorder (OCD). The main difference is that pandemic-related stressors are the cause of Coronavirus Anxiety Syndrome and its triggers.
---
Take your first step towards recovery.
---
Personality Traits and CAS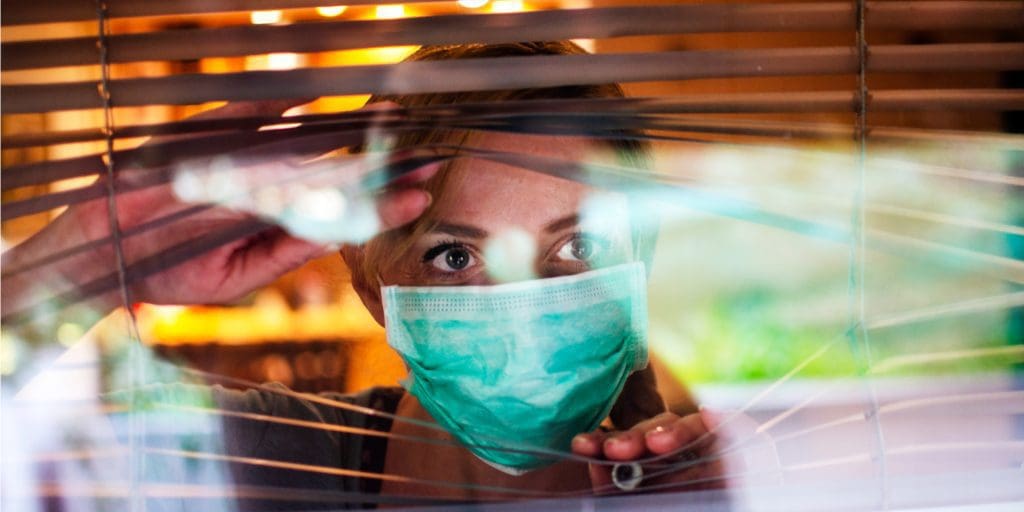 According to U.S.-based research, Covid Anxiety Syndrome has been found to be more or less likely in people based on their personality traits. For example, consider the big five personality traits of:
Extroversion
Conscientiousness
Agreeableness
Openness
Neuroticism
Those who exhibited extroversion, conscientiousness, agreeableness, and openness were less likely to be impacted by Covid Anxiety Syndrome. Alternatively, neuroticism is related to a higher likelihood of developing CAS.
Additionally, other influences are thought to play a role in the development of anxiety after COVID. For instance, exposure to social media and news outlets has an impact on stress and mental illness. In addition, extended isolation, inability to manage uncertainty, anxiety about health, and concern over access to medical care may also be contributors to heightened fear of COVID.
It is important to emphasize that fear regarding a dangerous virus and anxiety about a pandemic is normal. It is the reaction to the fear that creates obsessive, life-altering behaviors that are associated with Covid Anxiety Syndrome.
How to Manage Symptoms of Covid Anxiety
If you feel like you've been affected by an unmanageable level of COVID stress there are a few things you can do. For example:
Continue with safety measures. The CDC still recommends indoor masking, and following reasonable guidelines can keep you safe while giving you peace of mind.
Reintegrate slowly. Consider gradual attempts of reintegrating into more normal life patterns.
Avoid social media and news outlets. Staying informed on your local transmission rates is important. But at a certain point, you may start scaring yourself rather than learning new information. Try to stick with factual, evidence-based sources like the CDC and limit your exposure to COVID-related media.
Consider counseling. Covid Anxiety Syndrome alone is a serious mental health concern. However, it can also be a part of something other mental health disorders and lead to more significant issues involving anxiety and depression.
Fortunately, behavioral therapy has many treatment options for addressing anxiety disorders. In short, many of these therapies revolve around gradually working through anxiety triggers. In addition, reframing negative thought patterns that support anxiety has also proven useful.
Treatment for Covid Anxiety Syndrome & Related Disorders
Given the unpredictability surrounding the coronavirus and its variants, anxiety related to COVID-19 is understandable. However, if you suspect that you might have a COVID anxiety disorder or other mental health concerns, Ridgeview Hospital is here to help. We are a mental health facility based in Middle Point, Ohio that offers around-the-clock care to our patients. We believe that anxiety awareness starts with a conversation—from there, anything is possible.
Finding Mental Health Help in Ohio
At Ridgeview Hospital in Middle Point, Ohio, our facility offers two main programs:
Within these programs, Ridgeview Hospital offers a multitude of treatment options in order to best suit the individual needs of each client. In order to ensure clients are placed into the correct level of care, our admissions and clinical staff provide assessment and guidance.
If you have questions regarding anxiety, depression, PTSD, OCD, or any other mental health disorder, call us at 419-968-2950. Alternatively, you can also complete this confidential form. However you choose to start the conversation, we look forward to helping you on your journey toward recovery from anxiety today.