If you're struggling to overcome drug addiction and the challenges that come with it, it may be time to seek drug addiction treatment in Ohio. You may be hesitant to ask for help, but you're not alone. Many people see the destructive side of addiction, but that's not all there is to it. Millions of Americans who have a substance use disorder survive and live fulfilling lives through recovery. Finding a treatment program that works for you can help you build the drug-free life you want.
When Is It Time to Seek D
rug Addiction Treatment in Ohio?
Knowing when it's time to seek drug addiction treatment in Ohio may be one of the most challenging steps in your recovery. You may not feel like you need help. Maybe you believe your circumstances could be worse. Or maybe you think you're still in control of your addiction. However, when your substance abuse negatively impacts your life and overall well-being, it's time to seek help.
The first step is reaching out to an accredited recovery center such as Ridgeview Hospital, an addiction treatment center in Ohio located outside Fort Wayne and northwest Columbus. Our drug addiction services are led by licensed physicians so patients get the best care.
The Benefits of D
rug Addiction Treatment in Ohio
At Ridgeview Hospital, drug addiction and mental illness are treated simultaneously through our co-occurring substance use disorder program. But not every rehab facility offers a comprehensive treatment plan to help adults struggling with co-occurring disorders. Sometimes those seeking help only receive mental health treatment or addiction treatment. While these programs address some of the symptoms and challenges, they don't address all the necessary factors for effective long-term recovery.
However, co-occurring substance use disorder recovery programs combine the approaches from both addiction and mental health treatment services. Moreover, this addiction recovery approach provides the tools and resources you need to recover at your own pace. That way patients have a lower chance of relapse after completing their treatment plan and returning home.
---
Take your first step towards recovery.
---
Are you still unsure if our drug addiction treatment in Ohio is right for you? Below are some of the evidence-based treatment options that are part of our inpatient program and what that program entails. Your recovery is our highest priority.
Psychotherapy Methods
Individual and group therapy are evidence-based psychotherapy methods for helping adults learn to manage their drug addiction and mental health disorders. Through therapy, patients work toward their recovery goals with the use of new coping skills and personalized guidance.
Cognitive behavioral therapy (CBT) is one of the most common individual therapy types used in addiction recovery. In sessions, you work with a mental health professional to become more aware of negative thoughts, emotions, and behaviors contributing to your addiction. This form of psychotherapy challenges you to confront difficult feelings and situations so you're able to cope more effectively in the long run. For instance, you may journal every day to help process and self-reflect on your thoughts.
In addition to individual therapy, patients take part in group therapy sessions led by a licensed mental health professional. Here, you and other patients come together to share your experiences with drug addiction and other mental health challenges. Group therapy sessions provide a judgment-free space to recognize harmful behavioral patterns and find healthier alternatives.
Activity and Exercise
Physical fitness and improving nutrition habits are another way patients can achieve their recovery goals. Our drug addiction treatment in Ohio teaches patients how to develop healthy exercise and eating habits to improve their overall wellness. We're here to give you the information you need to make informed choices about your physical and mental wellness.
Drug and alcohol abuse can cause damage to the body. However, sticking to an exercise regimen and meal plan that work for you, in the long run, can help your brain and body recover.
Drug Addiction Treatment Programs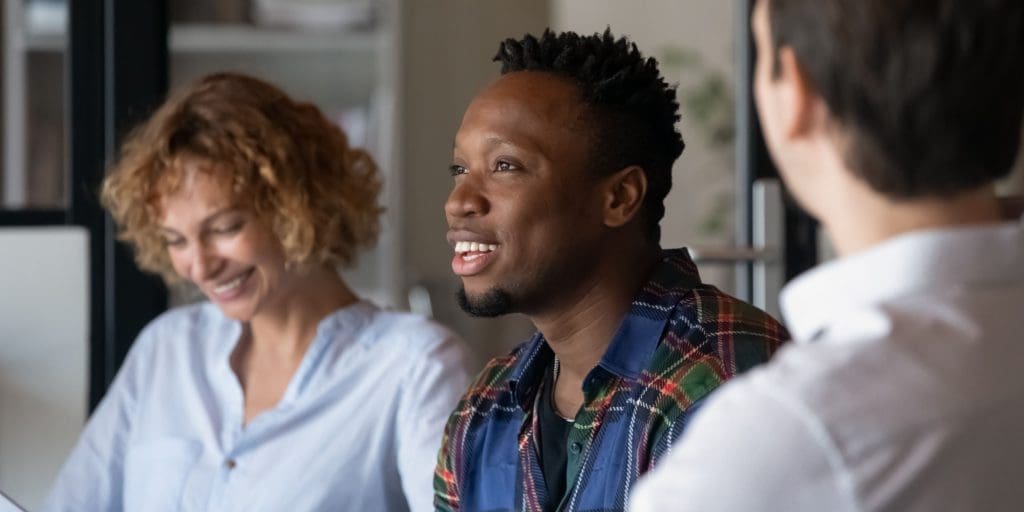 As many as 7.7 million adults in the United States have co-occurring mental health disorders and substance use disorders. However, these disorders don't go away and often require professional treatment to manage. As a result, finding a comprehensive treatment program that suits your needs is the most effective way to maintain long-term recovery.
We understand that each person is unique and starts recovery with distinct experiences. Therefore, we take a holistic approach to addiction treatment. This allows us to facilitate a sense of community as we empower patients to improve the connection between their mind, body, and spirit.
Our drug addiction treatment in Ohio will teach you the skills you need to cope with triggers and other challenges once you compete for treatment. Moreover, our multidisciplinary team will provide the supplemental care you need to reach your treatment plan objectives.
Inpatient Treatment
Ridgeview Hospital is committed to providing the community with the highest quality drug addiction treatment in Ohio. Adults who need a higher level of care benefit the most from inpatient treatment. This treatment program type differs from outpatient treatment because patients reside at the center for the duration of their treatment rather than going home at the end of each day.
Our inpatient rehab in Ohio includes 24-hour care in the tranquil countryside of Middle Point. Here, you get the privacy and peace you need to heal at your own pace. The board-certified staff helping you recover will be there every step of the way, even when it's time for you to return home. That way, you feel ready to continue recovery once you complete the program.
Get D
rug Addiction Treatment in Ohio 
at Ridgeview Hospital 
Ridgeview Hospital provides comprehensive educational services and drug addiction treatment in Ohio. With the help of doctors, nurses, therapists, and other administrative staff, patients can take recovery one day at a time.